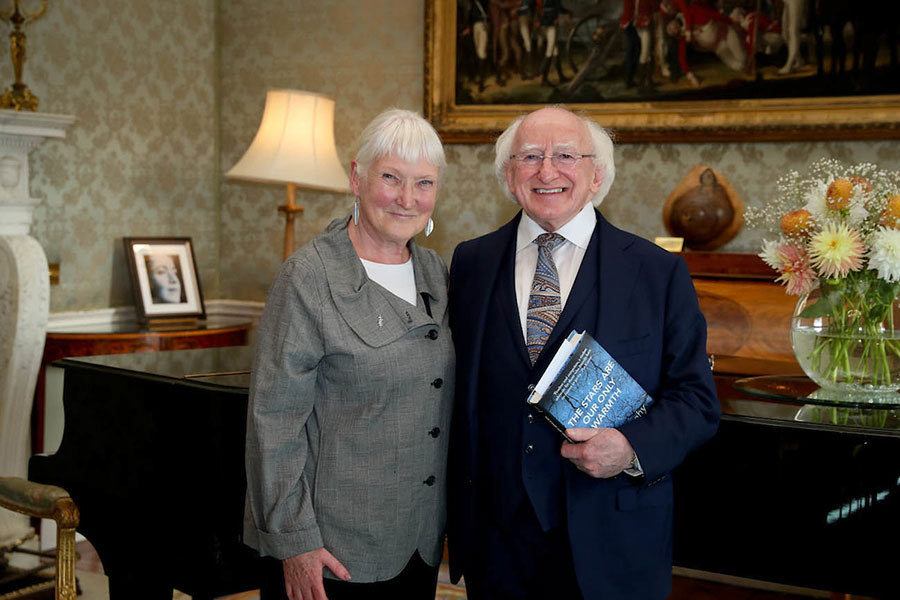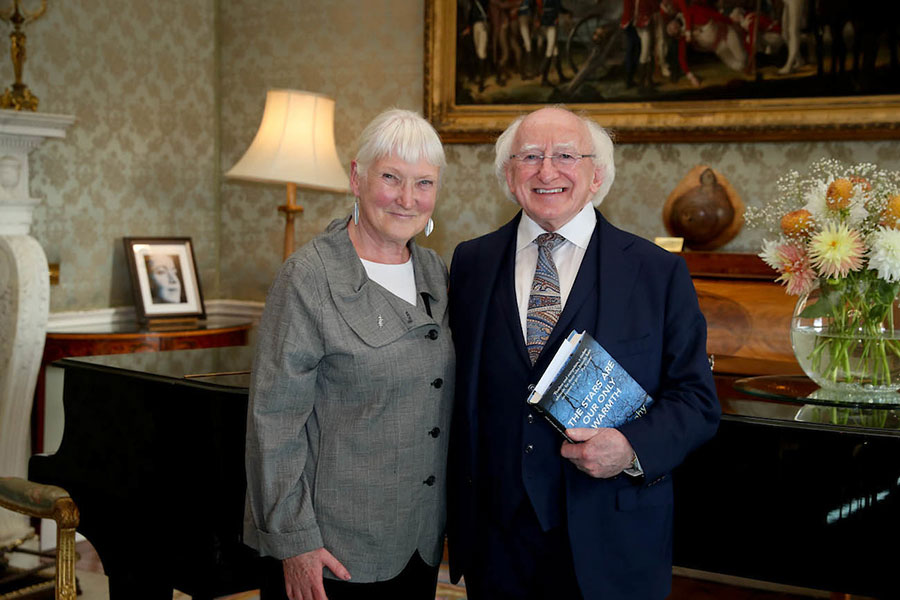 Alice's memoir "The Stars Are Our Only Warmth" written with Catherine Cleary and published by O'Brien Press is now available in all good book shops.
All royalties to Alice Leahy Trust.

Jarleth Daly, Sculpture and Tipperary Association with Alice Leahy at book launch – Apr 08
Books
News items in relation to Trust publications and their launch can be found here.
Radio and Television
Trust have featured on numerous national and local radio stations.  In addition to this there have also been some television appearances.  A small selection are listed here.
Documentaries and DVDs
Media Articles
A small selection of articles printed about trust.